Garage Door Of Canton MI Is Here for You
Are you starting you notice that your garage door isn't working like it used to?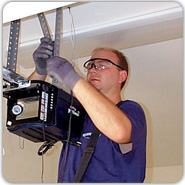 Is it rolling up too slow or getting stuck when you try to raise it? This could be a sign that you need to repair or replace your garage door.
Garage Door of Canton MI is here to help you with your Garage door repairs whether that be for a home or commercial space. A working garage is something that every homeowner needs.
You not only use your garage for storage of your car but also storage of your home items. If you have a broken garage door spring or broken garage door panel, you won't be able to access your car or things. Our garage door repairs are done quickly and we do not do more than what is necessary. This is how we are able to keep our prices extremely Cheap for Garage Door Repairs.
Types of Garage Door Opener Brands We Fix

Genie
Guardian
Lift Master
Mazatec America
Napoleon/Lynx (Automatic Doorman)
Overhead Door
Skyline
Sommer USA
We Do Garage Door Spring Repair
We do not recommend that you try and do your own garage door spring repair. These springs are under tension which means that if you do not have the right tools to fix or remove the springs you can put you and others at danger.
Garage door springs are also made of metal. If they snap or break while you are near them, you can lose a limb or be harmed to the point you are hospitalized or worse. Don't risk it just to save money by doing it yourself.
Call Garage Door of Canton Michigan and we can get you taken care of right away. Garage door repairs that are done by one of our technicians is cheap and done correctly.